FCCG's leadership development methods work and the Gamaliel National Weeklong training curriculum is one of the best. The leadership training focus is on relational development, identifying self-interest and connecting self-interests to address justice issues.
Also offered are Gamaliel Advanced Leadership training, NTOSAKE (women's leadership training) and Gamaliel National Clergy Training.  Gamaliel of IL has an annual leadership retreat focusing on one to one relationship development, strategizing on framing issues around race, creating a worldview of justice.
Locally, leadership training sessions are held several times during the year.  These sessions focus on issues/actions, effective meetings, one to ones, self-interest, core teams, path to power, and public/private life.
Contact the FCCG office for upcoming training events: 217-544-2297
---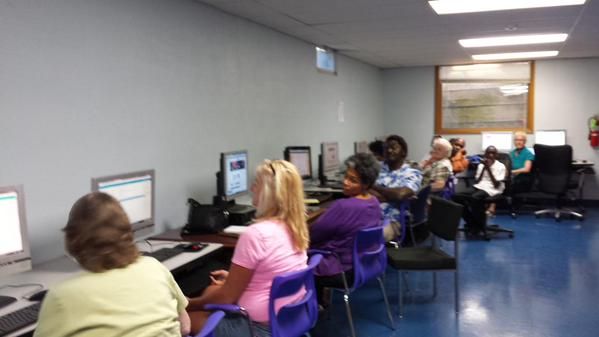 September 24, 2015
FCCG hosts twitter class at Union Baptist Church.
---