Voting fans the flames of justice!
The Faith Coalition for the Common Good held their annual fundraising banquet, presenting the FCCG Common Good Awards to community member and leaders from the Springfield Area.
FCCG Common Good Award Recipients
Leroy Jordan Trailblazer Award: Nehemiah Expansion, Inc.
Nehemiah Expansion, Inc. is a non-profit community outreach ministry, which began with the vision of Rev. Silas Johnson, Pastor of Calvary Missionary Baptist church. It was formed to revitalize the eastside neighborhoods. The Nehemiah Expansion project has built 80 new homes and revitalized 20 homes for low-income families in this area.
---
Mike Williams Life Transformation Award: Kenneth Lockhart
Kenneth Lockhart (winner of the Mike Williams Transformation Award), and President, Pastor Silas Johnson.
Kenneth Lockhart was born in Peoria, IL and raised in Jacksonville, Illinois. He struggled as a youth and was incarcerated, but after he was released, Kenneth was determined to make a better life for himself. He attended and completed the Operating Engineers Apprenticeship Training Program. He is now a journeyman. Kenneth says his wife, son and daughter are his biggest motivators.
---
Mike Williams Life Transformation Award: Aaron Pinkston-EL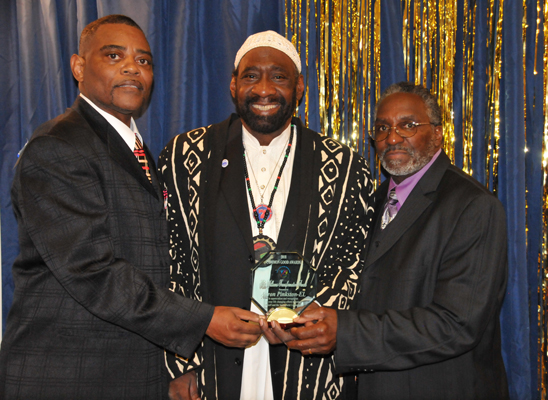 Mike Williams Transformation Award went to Aaron Pinkston-EL with Pastor Silas Johnson  (right) and Mike Williams (left).
Mr. Aaron Pinkston-EL grew up in Chicago, IL. He had a rough childhood and was incarcerated for nearly 40 years. Aaron is a changed man. He is the epitome of triumph and perseverance. Aaron serves as the Chairman of the FCCG Restorative Justice Task Force. He is currently the owner/founder of Mow Man Inc., a landscaping company with Springfield City contracts.
---
Warrior Award: Celeste Dean, awarded posthumously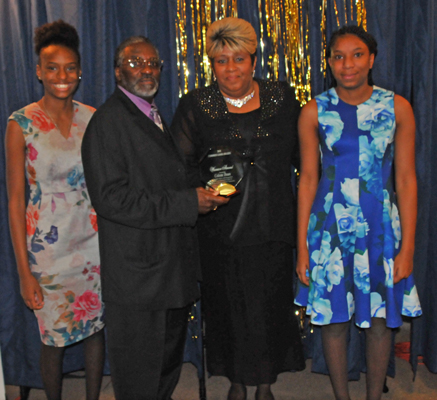 Celeste Dean's daughers and mother, Sheila Dean, accepting her posthumous FCCG Warrior Award on her behalf, with Silas Johnson.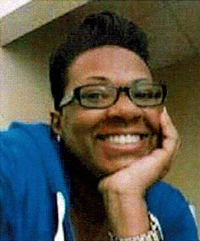 Ms. Celeste Dean, winner of the FCCG Warrior Award, posthumously.
Ms. Celeste Dean served as Co-Chair of the FCCG Education Taskforce for 4 years. She instituted the Clear Book Bag Initiative and worked closely with Washington Middle School to ensure that students were safe and ready for class. Being the mother of 4 children gave Celeste the passion to be a powerful voice for students in District 186. Sadly, Celeste died of breast cancer on June 9, 2018. The Faith Coalition honors Celeste for her years of dedication and commitment to fair and equitable education for all Springfield children. She is sadly missed by us all.
---
Dynamic Youth Award: Emma Shafer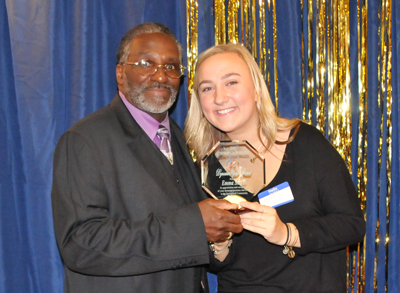 Ms. Emma Shafer, winner of the FCCG Dynamic Youth Award, with Silas Johnson.
Ms. Emma Shafer is a vibrant and dynamic 19-year-old college student. She attended Gamaliel week-long leadership training when she was 18 and came out fighting! Her drive and love for her community have led her to spearhead numerous civic and social justice projects. She is currently an assistant editor for the Lincoln Land Community College Newspaper, "The Lamp."
---
Public Servant Award: Don Gray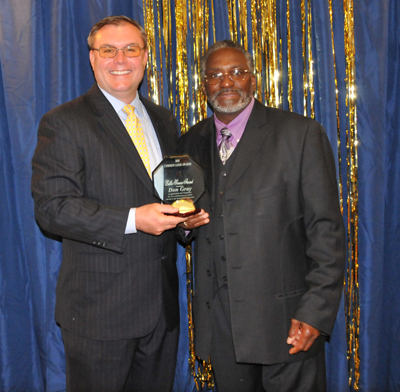 Sangamon County Clerk Don Gray (winner of the Public Servant Award) and Pastor Silas Johnson
Mr. Don Gray has served the public as the Sangamon County Clerk since 2015. Don has done an exceptional job in ensuring that everyone in Sangamon County has the opportunity to exercise their right to vote! He extended early voting hours Monday through Sunday to make it more convenient for people to vote early. Don has always supported and worked closely with over 30 Faith Coalition volunteer deputy registrars. He has ALWAYS been available to answer questions and provide assistance. We are honored to award Don Gray our Public Servant Award.
---
President's Award: Shelly Heideman, FCCG Executive Director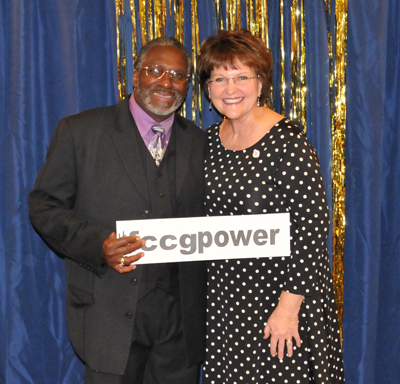 Shelly Heideman with Pastor Johnson.
Shelly Heideman, Executive Director of Faith Coalition for the Common Good.
---
About the Awards
Leroy Jordan Trailblazer Award
Mr. Leroy Jordan is a lifelong educator, past Assistant Superintendent of School District #186 and was employed 21 years at Sangamon State University. He served an an evaluator for the U.S. Office of Education and the IL State Board of Education Correctional Institutions. Leroy was the first Black Chairperson of the Springfield Chamber and the United Way organizations. He has spent 9 years working on the Springfield Rail Project serving as Co-Chair of the FCCG Rail Task Force. FCCG is very proud to name the TRAILBLAZER AWARD in Leroy's honor!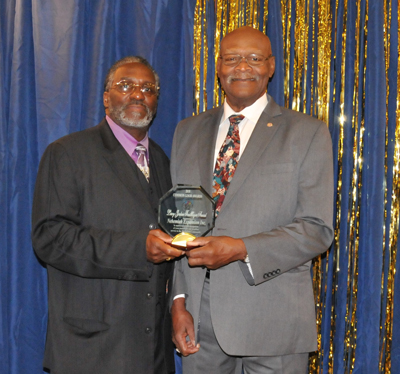 Pastor Silas Johnson and Leroy Jordan, for whom the Leroy Jordan Trailblazer Award is named.
---
Mike Williams Life Transformation Award
Because of poor choices as a young man, Mr. Michael Anthony Williams was incarcerated. Upon his release, he realized the importance of family and community and completely turned his life around. Ever since that time, he has been a dedicated leader in our community, serving in several capacities such as President of One in a Million, Inc., East Side Pride, and Unity for Our Community. Michael led the Springfield Juneteenth Celebration for 23 years. He continues to work hard in programs such as Start Smart book bag give-away and health fair and the Annual Coat Drive. FCCG is proud to name the LIFE TRANSFORMATION AWARD in his honor.
---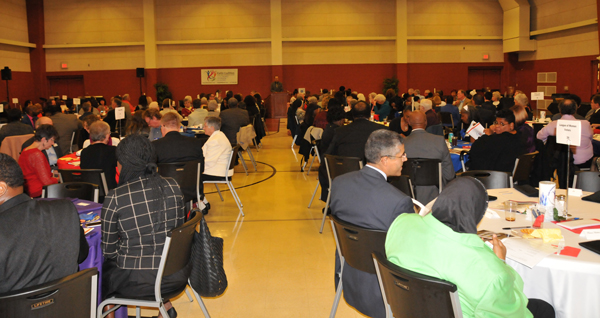 The 2018 Faith Coalition for the Common Good Banquet, October 27, 2018
---