The Faith Coalition for the Common Good hosted a Mayoral Candidates Forum on Monday, February 25, 2019, from 6:00-7:30pm in the North and South Carnegie Rooms at Lincoln Library.
Thanks to everyone who participated at the Mayoral Forums. We estimate about 200 people attended!
Both Mayoral candidates, Jim Langfelder and Frank Edwards, attended the Forum. The event was open to the public and attendees submitted questions to candidates.
The MC was Jim Leach, and the forum was live broadcast by 970 WMAY.
The Forum was co-sponsored by the League of Women Voters, AAUW, and Action Illinois.
Both candidates were given written questions before the forum. Download their responses below:
Download the flyer... (PDF)
The Facebook Event for the Forum...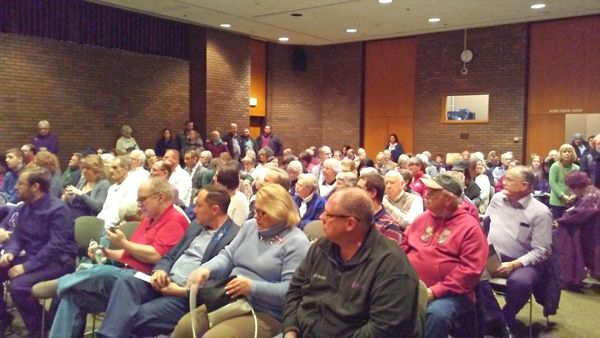 Watch the video of the Mayoral Candidates Forum, which was live streamed by Springfield Daily on their Facebook page.